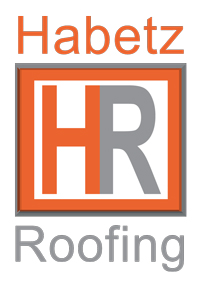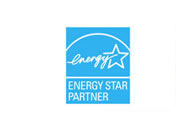 Call 337-783-1926 | Home

Apply to join the team at Habetz Roofing ...
Habetz Roofing is on the lookout for dependable,
hard working and skilled roofing technicians.

Apply to Join the Habetz Roofing Team
Habetz Roofing is seeking Roofing/Roofing Technician (Repair, Replacement and Maintenance).
Job Description:
Roofing professionals, are you looking for a great opportunity with an established leader in the roofing industry? Join our team at Habetz Roof Service, Inc. Our roofing company offers a general contracting and service solutions designed to meet facility management and financial needs for owners, homeowners, managers and architects alike. We are seeking experienced Roofers to perform a variety of repairs, replacements, maintenance and other roofing-related services. We offer competitive compensation as well as advancement opportunities. If you have the background we are looking for, we want to talk with you!
Job Responsibilities:
As a Roofer, you will provide a full range of roofing repair, replacement and maintenance services, with an emphasis on quality workmanship and quality service of highest degrees to achieve the highest of customer satisfaction.
Your Specific Duties as a Roofer will Include:
• Repairing, installing, restoring and maintaining various roof systems using a wide range of materials.
• Ensuring that each job is completed safely, thoroughly and in a timely manner.
• Inspecting problem roofing to determine the best repair or replacement procedures.
Job Requirements:
As a Roofer, you must be self-motivated and dependable with a strong work ethic. You must also be highly detail oriented with exceptional analytic and problem-solving skills as well as a broad range of roofing expertise.
Specific Qualifications for the Roofer Position Include:
• Minimum of 2 years of commercial and residential roofing experience.
• Thorough familiarity with built-up, TPO, PVC and other forms of low-slope roofing systems.
• A valid driver's license and reliable transportation.
• Drug testing
• Must pass criminal background check and drug screen
• Reference checks
Benefits:
Your hard work and professional dedication as a Roofer will be rewarded with an excellent compensation package that includes the following:
• Competitive wages
• Paid holidays
• Opportunity for benefits, including:
• Earned vacation time and sick leave
• Advancement opportunities:
• Commission
• Bonuses
• Management

Job Snapshot:
• Employment Position: Full-Time Roofing Technician
• Industry: Construction – Commercial & Residential Roofing Repairs, Replacement & Maintenance
• Company Truck: Yes
• Experience: At least 2 years
• Pay scale: $12 - $18+
Company Overview:
In 1977, Lawrence Habetz founded Habetz Roofing, and for 36 years has been providing roofing and waterproofing services in his area. Habetz Roofing is a family owned and operated business, and is in its second generation of ownership. Lawrence Habetz, II, known as Larry, is leading the company's culture for excellent service and 100 percent customer satisfaction, with a team of professional roof technicians performing at highest levels, for solutions for repair, replacement and maintenance of commercial and residential roof systems of various types.
How to Apply:
For a confidential interview, please email your resume to hr@habetzroofing.com, with a response to the following questions:
1. What is your required start pay?
2. What are your expectations for your future?
3. Where did you hear about this career opportunity?
If you believe your skills fit our needs, email us for details on joining our roofing team.
---
NEWS FROM HABETZ ROOFING:

Duro-Last® Roofing, Inc. Honors Habetz Roof Service, Inc. with Admission to the Presidents Club. >> CLICK TO LEARN MORE


We now accept VISA, MasterCard, Discover and American Express.